Creative minds, creative works.
We live in a time where every minute is precious and the time you spend working can be shortened. A web or a mobile application can help you with this.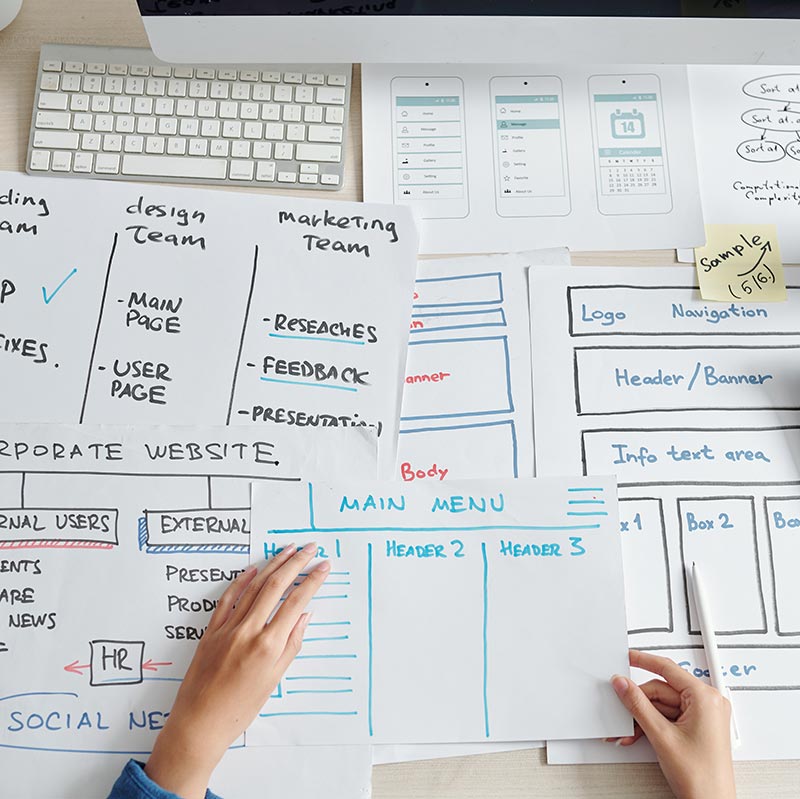 You probably use several different applications, some are used to communicate with people, some are used for banking, some are used on a computer in everyday work.
You know how much it makes your everyday life easier. Moreover, applications speed up data entry, provide easier insight into parts of a business and similar.
In arrangement with you, we will review and select platforms for web or mobile application development, we will design and develop a database structure and business logic.
We create applications according to the latest market standards, and it includes the development of a backend API (REST API) and a frontend platform that will best suit your business needs (Vue, React, Bootstrap). You will be able to select and assign roles to application users (RBAC).
For example, someone will be an administrator, someone just a user, you will determine who can enter what data, etc.
In addition to the development of the application, you will have an insight into the report and analysis of the work of each part of the application and service, which can guide you in further business. We can implement (web) fiscalization and online payment service (Corvus Pay, KEKS pay) in the application.
We connect and implement web applications with existing CRM and ERP systems. We adjust and improve the existing application according to your needs and offer continuous improvement in the direction of performance and security.
Currently, a cloud SaaS application solution is being developed for sports clubs and associations, fitness centers, etc. The SaaS solution and its capabilities exceed the capabilities of similar open source solutions that can be found on the market.
The solution can be completely adapted to the business needs of a user and, depending on the possibilities, expanded to the extent that it meets the needs of the most demanding users.
Come to us with an idea of what you want your app to look like and what it should contain, and we'll make sure you get it.